Top 18 Red Lipstick Shades For Indian Skin Available In India
Red lipsticks are a rage these days. From Angelina Jolie to Sonam Kapoor, they all love to show off the sexy red pout. This lip color never goes out of trend. It's always on fire. From a teen to a young and mature lady, everyone enjoys wearing red lipstick on certain occasions if not on a regular basis. To get that perfect glamorous look, all you need to do is devote a few minutes to apply that red lip color.
There are several shades of red lipstick available in the market. These include warm shades like crimson, coral, rose red, raspberry red, fire red, ruby red, etc. The cool shades include colors like maroon, wine red, magenta, burgundy, chestnut, etc. It is important to choose the shade wisely to compliment your skin tone. Most Indian women have warm skin tones. If you have a dusky complexion, then deep red, burgundy, brick red shades will work for you. For medium or golden skin tones, shades like pink red, fire red and cool red will look good. If you have a fair complexion, you can try shades like coral, peach, and rose-red.
Top 18 Red Lipsticks For Indian Skin:
Today, several leading brands have come out with a variety of shades in red lip color to choose from. We have compiled this list of the top 18 red lipsticks for Indian skin just for you. Have a look:
1. Lakme 9 to 5 (Red Coat):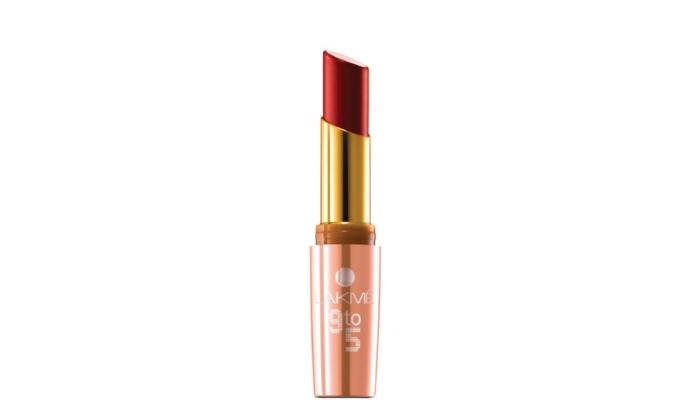 Lakme 9 to 5 Red Coat shade is a bright red colored lipstick. Popular among the Indian youth, it gives a matte finish and smooth texture. It contains Vitamin E and wheat germ oil, which hydrates and softens your lips. The name itself suggests its long lasting nature (4-5 hours). It is available both offline and online!
2. Revlon Super Lustrous (Really Red):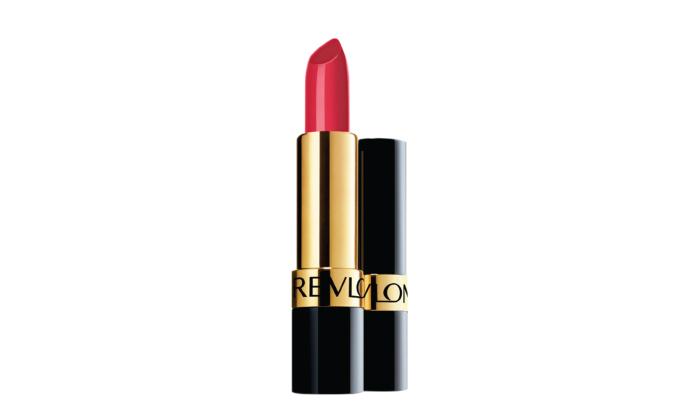 Revlon's "Really Red" lipstick is a bright tomato-red colored shade with a matte finish. It offers 5-6 hours lasting capability. It leaves a red tint on the lips and isn't scented. It gives a perfect juicy appearance to the lips. It doesn't fill in the fine lines and glides smoothly on lips without bleeding.
3. Colorbar Matte Touch Lipstick (Rich Red):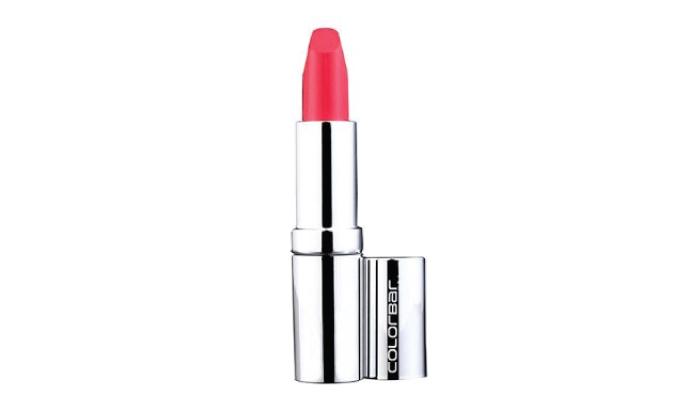 Colorbar is one of the leading cosmetic brands in India.As evident from its name, Rich Red is a bright bold red lip color. This lipstick offers a matte finish and a creamy texture to the lips. Just one swipe gives you a beautiful velvety textured red color. Vitamin E present in it hydrates your lips. It lasts up to 5 hours after application.
4. Coloressence Mesmerizing Lip Color (Hot Look):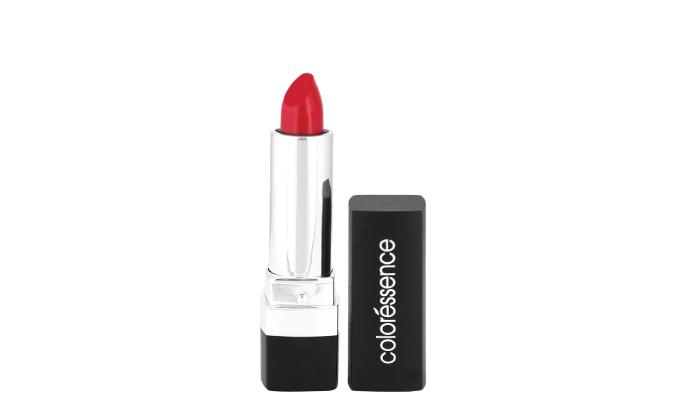 If you are bored of the typical red lip color, then this one comes with a twist. This lipstick gives you lovely deep magenta shade, a color that suits the Indian skin tone very well. Its benefits include a creme matte finish and 4 hours staying power. Even while eating, it doesn't bleed, smudge or fade. It contains almond oil and Vitamin E, which nourish your lips. Its spf-15 content protects the lips from sun damage.
5. Maybelline Color Sensation (Fatal Red):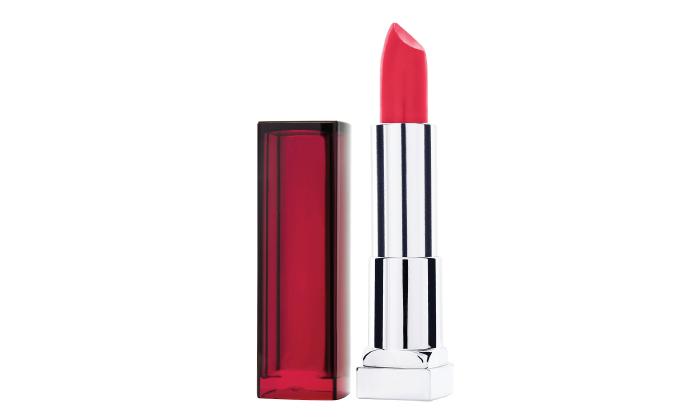 This shade from Maybelline is a pure bright red color, which is perfect red lipstick for Indian skin tones. Its staying power is 3 hours after which it fades and leaves behind a red tint. It has a creamy smooth texture, but is not buttery. It contains lip balm, which hydrates and nourishes your lips. It also comes with spf-15, which protects your lips from sun damage.
6. Elle 18 Color Bomb (Crimson Red):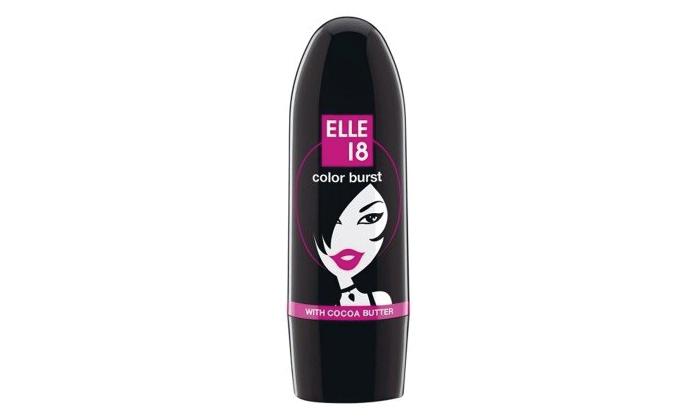 Elle 18 is a popular cosmetic brand. The Elle 18 Color Bomb is a pretty maroon-red shade. It has a creamy soft texture because of which it glides smoothly on the lips. It has 3 hours of staying power. It contains jojoba oil, cocoa butter, rose water, and almond oil. All these nourish and hydrate your lips, keeping them soft.
7. Loreal Paris Color Riche (Red Passion):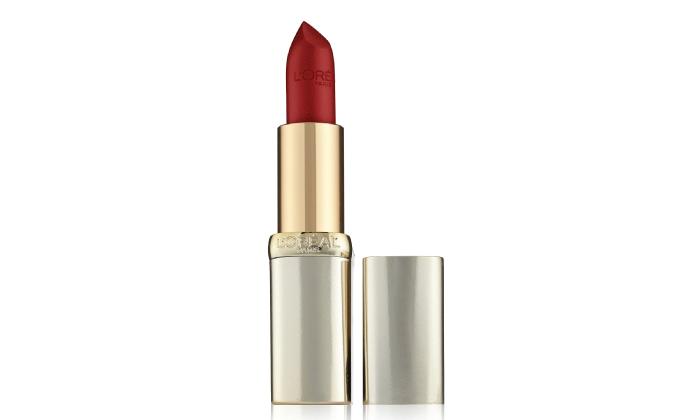 Loreal Paris Color Riche in Red Passion is a true bright red color with a creamy, smooth, soft texture. Its staying power is 4-5 hours, after which it fades without leaving any tint. It doesn't bleed or settles in fine lines of the lips, giving a smooth finish. It contains Vitamin E and omega 3 and 6, which protect and hydrate your lips.
8. Lotus Herbals Pure Color (Red Rose):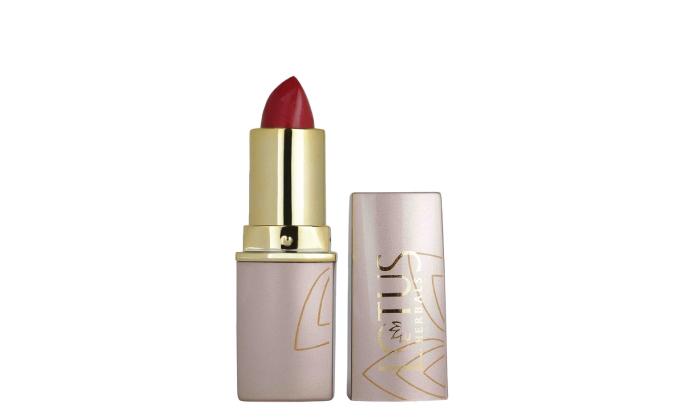 Red Rose from Lotus Herbals is a raspberry red shade, which provides a semi matte, creamy finish and glides smoothly on the lips. It is light weight and offers 4-5 hours of staying power, after which it fades without leaving any tint. It doesn't bleed or settles in fine line of the lips. It contains jojoba and aloe vera, which keeps your lips soft and hydrated.
9. Mac (Russian Red):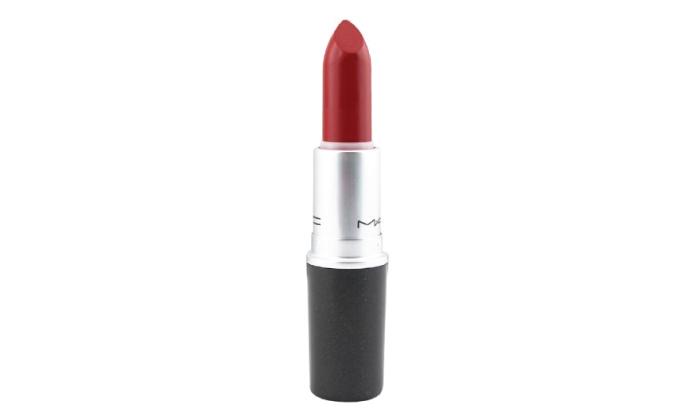 Russian Red lip color from Mac is a classic red shade with blue undertone.It is suitable for the Indian skin tone. With a matte finish and satin smooth texture, it doesn't dry lips. It provides an amazing coverage to your lips. It doesn't settle in lines or bleed. It offers up to 5 hours of staying power.
10. Lakme Absolute Gloss Addict Lipstick (Red Delight):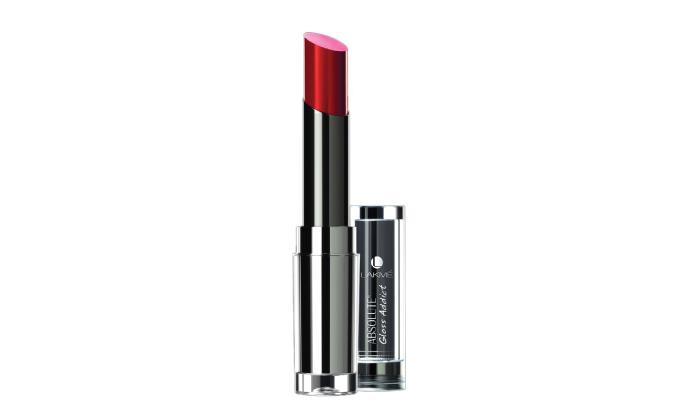 Red Delight is a juicy red color from the Lakme Absolute range of lip colors. Just one swipe is enough to get beautiful red color with high shine of gloss. The texture is soft and buttery. Its staying power is 3-4 hours, after which it leaves behind a light tint.
11. Tom Ford Lip Color In Cherry Lush: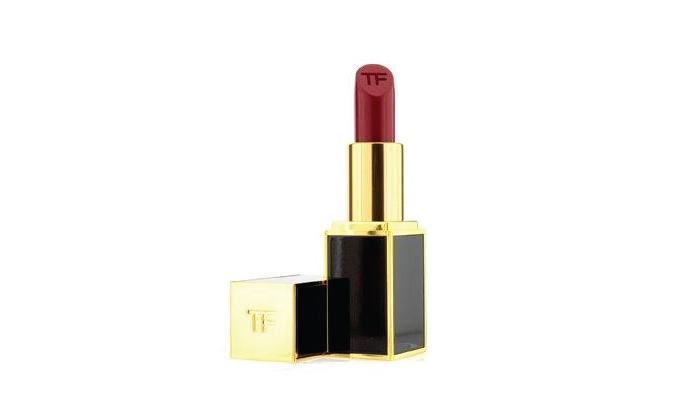 This tops our list because of its stunning color. It is a blue-based red lip color with hints of pink. It offers a balanced shine to the lips. Apart from that, it includes a list of exotic ingredients. Some of them are Brazilian murumuru butter, soja seed extract, chamomilla flower oil, etc. The result is a rich, smooth texture that feels creamy on the lip.
12. Chanel Rouge Allure Luminous Satin Lip Color In Pirate: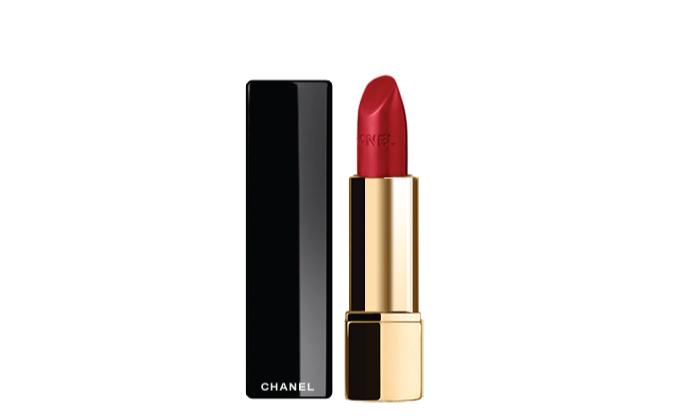 This lipstick from Chanel is a color for grown-up women. It has a red jewel color with a blue base. So, it is a much darker color than its warmer reds like Chanel Rouge in Incandescente. Although it looks kind of shimmery in the tube, on the lip, it looks intensely red.
13. Tarte Cosmetics Glamazon Pure Performance 12-Hour Lipstick In Fierce: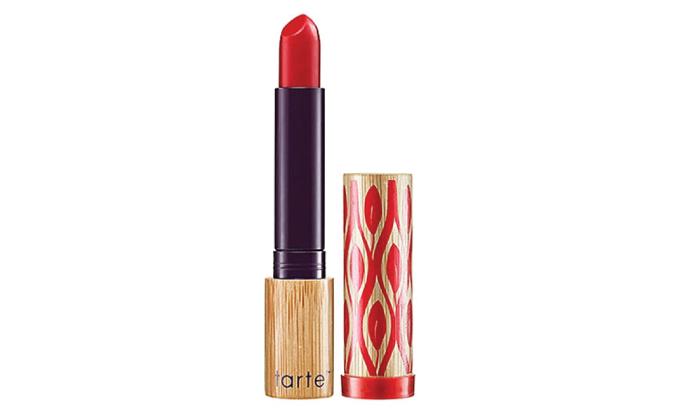 With this avocado, mango and Shea butter enriched lipstick, Tarte cosmetics presents you its 12 hour lasting red lipstick for Indian skin. Its color is rich. It offers a smooth application. One swipe can make a dramatic look to your lips.
14. NYC City Duet 2-In-1 Lipcolor In The Red Hots: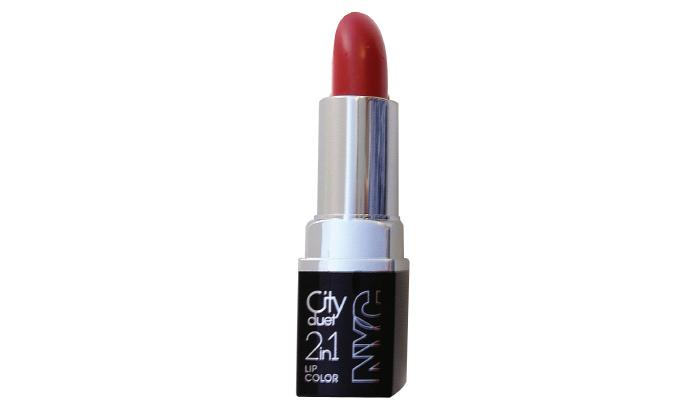 Available in a deep red and coral pink combination, this lipstick claims to make you look magnificent. You can use either color or play a makeup artist by making rich combinations of the two. Its formula moisturizes your pretty pout and lasts up to 6 hours.
15. MAC Lipstick In Ruby Woo: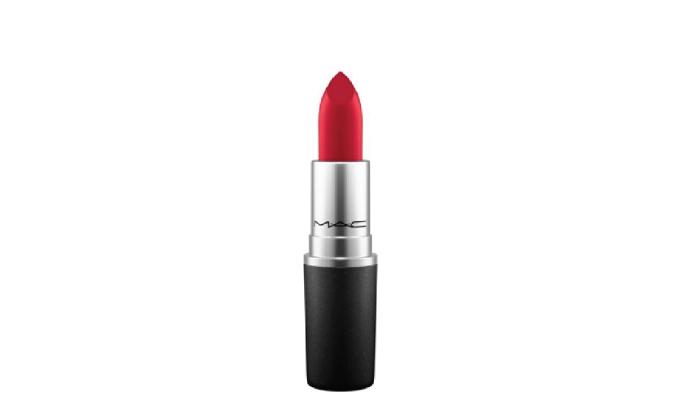 Here's a mac red lipstick for Indian skin tone, this is one of the less expensive lipsticks. It is designed to offer an amazing look to you. It is a matte color lipstick that covers your lip on two opaque swatches. It lasts 4-5 hours and despite its very matte texture, it moisturizes your lips for long.
16. Revlon Just Bitten Kissable Balm Stain In Romantic: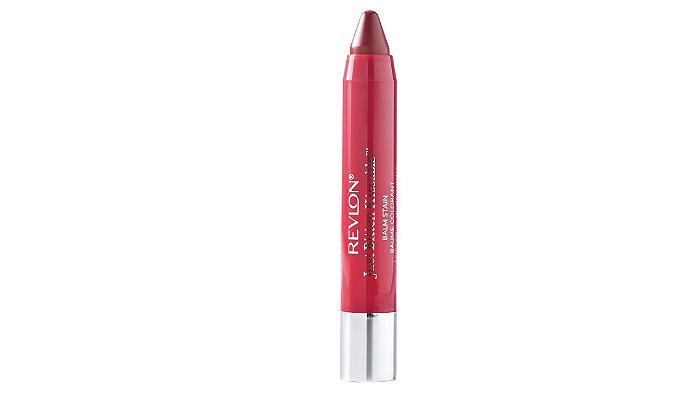 If you have lips that chap easily, try this product from Revlon that is a balm and a lip color in one tube. It is creamy, moisturizing and slightly glossy, but not thick and tacky like most balms. Its fire-brick red color stays strong for 5-6 hours.
17. Lipstick Queen In Medieval: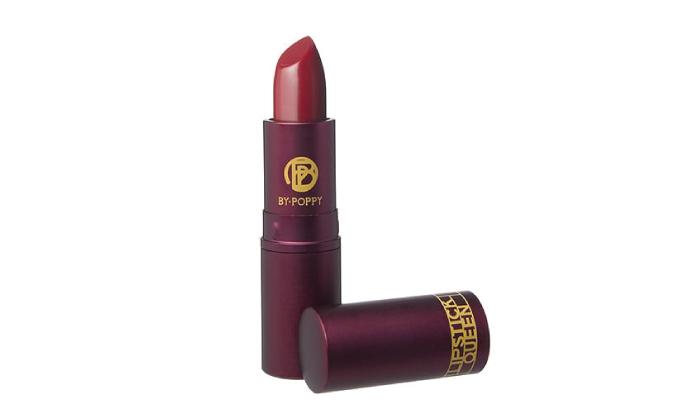 For those who prefer subtlety over opaque red lips, this is perfect. It looks like a sheer of blood red on your lips. It has a moisturizing formula that keeps your lips from getting chapped for long.
18. NARS Semi Matte Lipstick In Heat Wave:
If you like a velvety coat of color on your lips, then this is the ideal product for you. It contains 'patented blend of conditioners and antioxidant hydrates' to protect your lips and to offer a pair of full-bodied orange-red lips.
All these shades have something unique to offer. They give your lips a touch of class and sensuality. Make sure your makeup kit contains at least a few of these lip colors.
*Subject to Availability
Hope you liked this article highlighting the best red lipsticks for Indian skin tone. Share your views with us in the comments section below.
The following two tabs change content below.
This content was originally published here.